Be Prepared to Protect Your Home from Threats
Do you know what the California Castle Doctrine is?  Do you know your rights to self-defense and the defense of your loved ones inside your home?  What type of firearm do I need to protect my family in my home?  How do I use my firearm in my home?  We all have questions like these when it comes to the defense of our home and PWG is here to help provide you the answers.  In this class you will learn not only the legalities of home defense, but you will also learn to shoot from the following positions:
Standing (Point intuitive/defensive shooting)
Standing from behind a barricade
Kneeling (Both knees, Primary side knee, Support side knee)
Kneeling from behind a barricade
Laying on both right and left sides
Your home is where you should feel safest.  Join us here at PWG for Home Defense and learn the skills required to ensure you keep it that way.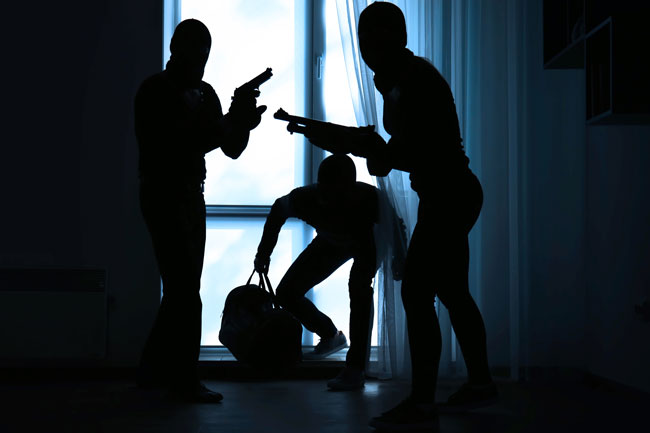 Class: Home Defense
Cost: $145
Length:  4 Hours
Level: Intermediate
Prerequisites: Handgun First Steps and Handgun Next Steps (Applicants for this class should have a basic understanding of handgun safety and marksmanship. Applicants should be able to perform basic target shooting, as well demonstrate loading and reloading of magazines into the weapon.)
Required Gear: Comfortable closed heel, closed toe shoes, PERSONAL HANDGUN AS ONE WILL NOT BE PROVIDED FOR THE CLASS, minimum of 2 magazines (4 Magazines preferred), and 150 rounds of ammunition. 
Please bring your own eye and ear protection as we do not provide them at this time due to Covid-19. We apologize for the inconvenience.
Requirements: Minimum age of 14 with Parent or Guardian (Age 25 or older), 41 inches tall, signed waiver (If you have not completed the online waiver Click Here to fill out the form)
– – – – – – – – – – – – – – – – –
Your Journey Shouldn't Stop Here. Continue Your Education with:
Concealed American
Defensive Handgun