PWG Range Class
Concealed American
Intermediate Handgun Class that is Fun and Informative
Imagine having your concealed carry (CCW) license. It doesn't have to be a fantasy just because you live in San Diego. You should be able to protect yourself and your family at any time necessary. Our Concealed American class not only ensures that you meet the training requirements to be issued your CCW, but through this class our instructors help you understand how to fill out the application so you have the best probability of success during the CCW review process with the Sheriff. Upon successful completion of this class you will be eligible to get your CCW permit in approximately 41 states across America.
Get Comfortable Using a Handgun
During this class we expose you to the laws and legal definitions that revolve around concealed carry. We ensure you are confident and capable enough to carry a firearm concealed in public. PWG believes in everyone's right to survive and we encourage any lawful person who wants to pursue the training and knowledge necessary to protect themselves, regardless of where they are or when they or their family are in danger. You will be exposed to deadly force scenarios, situational preparedness and psychological considerations of carrying a concealed firearm.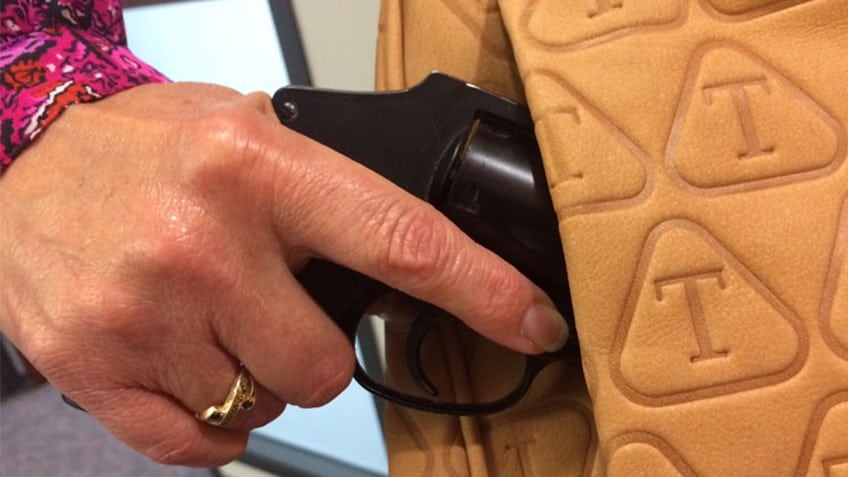 Class: Concealed American
Cost: $250
Length: 8 Hours
Level: Intermediate
Prerequisites: Handgun First Steps, Handgun Next Steps
Required Gear: Comfortable closed heel, closed toe shoes, Personal handgun if you own one, otherwise we will provide firearms, ammunition and targets
Requirements: Minimum age of 21, 41 inches tall, signed waiver (If you have not completed the online waiver Click Here to fill out the form)
– – – – – – – – – – – – – – – – –
Your Journey Shouldn't Stop Here. Continue Your Education with:
Personal Protection in the Home
Defensive Handgun

CLASS AVAILABILITY
We invite you to schedule a class and experience the 5-Star range, training, and service.
AGE REQUIREMENTS
16 to 17 years old can take the course unaccompanied. (Parent or guardian must be onsite, guardian or parental waiver signed, but they do not need to be in the same course or on the same range.) Minimum age is 14 if taking the course with a parent or guardian. The parent MUST have taken this exact course before, work with the child during the entire course, and be responsible for only one child.
CANCELLATION POLICY
PWG Range reserves the right to cancel any event. In the event of cancellation by PWG, participants will have the option of being move to the next scheduled event or receive a full refund of registration fee. Poway Weapons and Gear Range is not responsible for any other expenses or possible damages incurred.
Registration Cancellation by Participant:
Cancellations must be received 5 business days prior to the training event in order to qualify for a refund.
Cancellations received 5 Business days or more in advance of the scheduled class will received a full refund.
Cancellation of class reservation less than 5 Business days before the scheduled and prior to the start of the class will result in store credit or scheduling into a future class
Students are eligible to reschedule to another class until the beginning of the class they are scheduled to attend.
Failure to attend the class (no-show), without making prior arrangements with training staff, will result in forfeiting the entire registration fee.
We understand mitigating circumstance can affect attendance. Each circumstance will be evaluated on a case by case basis.
These above policies apply to all Poway Weapons and Gear Training Events unless otherwise noted in the corresponding training materials