No CCW Permit needed! It is for everyone!

 We live in uncertain times.  With the constant threat of civil unrest throughout our country you need to ask yourself, "am I prepared." Life With CCW will make sure you are by placing you in real world scenario based training. This course is designed for everyone with or without a CCW permit and you only need to be firearm proficient to take the class. Our instructors will ensure that you are best prepared to defend yourself and your family, no matter what is placed in front of you.
Life with CCW:
– Helps you to be comfortable with your decision to draw
– Gives you confidence with the decision you make
– Prepares you for real world situations
– Teaches you how to respond while in extreme scenarios
– Inserts you in scenario based training and live fire exercises
"Life With CCW was an eye opener for me!"
Michael S., current member
Everyone has the Right to Protect Themselves!
PWG believes in everyone's right to survive and we will allow any lawful person who wants to pursue the training and knowledge necessary to protect themselves, regardless of where they are when they or their family are in danger. This course is designed for concealed carry, and the safe and efficient use of a handgun. Students will be exposed to deadly force scenarios, situational preparedness, psychological considerations of carrying a concealed firearm, as well as criminal and civil liability and more!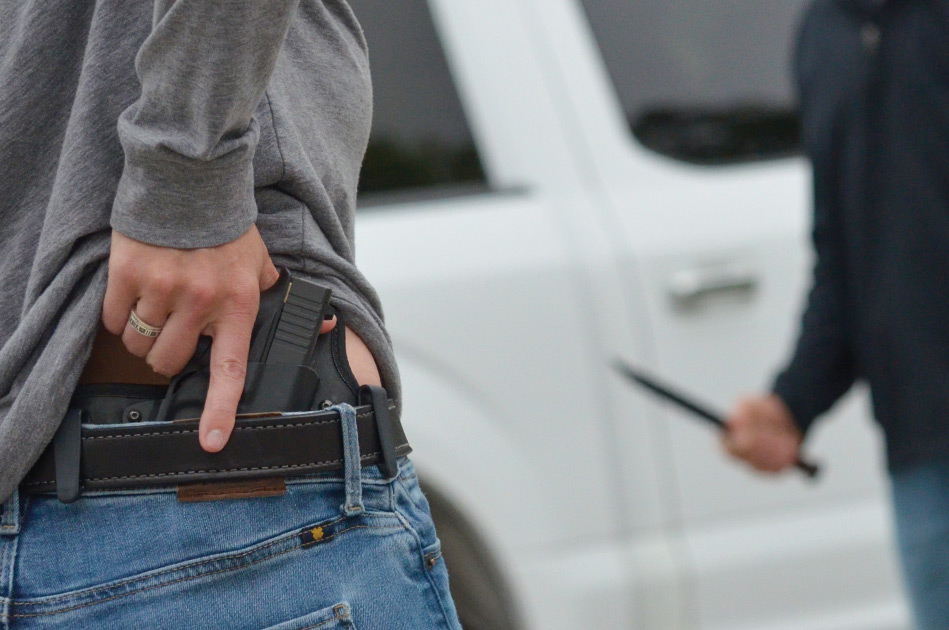 Class: Life After CCW
 Cost: $350
Length: All Day (6 Hours – Lunch is Provided for you)
Level: Intermediate
Prerequisites: Firearm Proficient
Required Gear: Comfortable closed heel, closed toe shoes, Personal handgun, concealment holster
Please bring your own eye and ear protection as we do not provide them at this time due to Covid-19. We apologize for the inconvenience.0
Age Requirement: Minimum age of 18 (If between the age of 18 – 21 you must be active military or law enforcement)